H2O 2018
Art Exhibition Monthly Winners
Below are the biographies and/or artist's statements along with the artist's websites or emails.
Please visit the H2O exhibition page and contact the artists directly for purchase inquiries or to see more of their work.
Congratulations again to all the winners and thank you for sharing your talent with us.
Lin Ji
First Place Winner
Webson(Lin) Ji is an artist dedicating on having a voice for his generation using art works as an expression. After got his bachelor degree from China Academy of China, China, he went to America taking the master degree in Savannah College of Art and Design, USA.

The exploration on the essence of materiality is the driving point throughout Webson's artist career. He tries to combine the characteristic of materials with his ideas on illuminating his critical point of view. His background of being a swimmer in his early age contributes a close relationship with water to him. Also, as was born and raised in the Eastern part of the world, he treats the Eastern culture as another inspiring trigger.

Academic Practice:
All You Need is An Opener, Shanghai JPSACC Art Center, May, 2016, China
Seminar Member, "PUYU SUMMER" National Academy Sculpting Skills Seminar, July - September, 2016, China
Gravity Knows, "IMMORTAL BAOSTEEL" Themed Art Exhibition of Nationwide Art College and Academies, November, 2016, China
Window, "ACG Find the Beauty in Life" Shanghai Themed Photograph Exhibition, December, 2016, China
Show the Respect to the Cultural Deconstruction, Shanghai Zhangjiang Modern Art Museum, June, 2017, China
Dive In, Solo Show, Garcia Wilburn Gallery, June 2018, Atlanta, USA
Best Young Artist of the Year, 2018 GAMMA Young Artist Competition, July 2018, Tokyo, Japan
Thomas Watkins
Second Place
I started my journey in the world of art over 15 years ago when I witnessed the potential photography has as an art form. I have since expanded my knowledge in art by taking courses in painting, drawing, two dimensional design, art history, and achieving my degree in Secondary (high school) Art Education. Photography still and will always remain my medium of choice because I love the juxtaposition of using a camera, this technological marvel of electro-mechanical engineering, to potentially create windows in which one's soul can be bared and shown to the world.
Visit his website here. Follow Thomas on Facebook, Instagram & Twitter.
John Mazlish
Third Place
"My artistic passion involves revealing the unique beauty found in the most simple moments and places. I often see in a painterly way, having inherited an acute awareness of color, shape, mood and light from my beloved mother, who was a renaissance woman of many talents.

I began my creative career as a musician, playing guitar and singing in local pubs, as well as booking and hosting an original music show. The moment I picked up my first camera, I intuitively felt a connection between music and photography. For me, creativity originates from one inner source, yet the expression of that creative energy can take multiple forms.

Photographing local NYC musicians was a natural starting point for my career. Eventually I expanded my work to include shooting a wide range of portraiture and events. Regardless of the subject matter, my goal has always been to impart an element of freshness, spontaneity and risk taking to the creative process.

The last several years have seen a major shift in my creative focus, to that of fine art photography. Having recently exhibited at two NYC art fairs, I'm excited to be showing my work out east for the first time. As a native Long Islander, I feel a special affinity for its unique light, water, beauty and seasonal changes. I'm a natural adventurer/explorer, and much of my recent work was shot in and around the Hamptons.

My photos lend themselves particularly well to large size printing. One of my favorite formats is to print on dye-sublimated aluminum. Printing on aluminum imbues an image with an inherent richness and depth; the finished artwork is both durable and archival. And because there is no glass or plexi layer separating the image from the viewer, the work literally seems to pop with vivid color and life.

Simply stated, my goal is to help bring a sense of peace, color and beauty to the places that each of us call "home." I'm excited to share my work with you!"
View more of John's wok on his website. Follow him on Facebook & Instagram.
Honorable Mention
Mia Baila was born in New York City and majored in Fine Arts at Purdue University in West Lafayette, IN.
Mia has exhibited both in independent galleries in the United States, and internationally on major cruise lines. Her work has also been featured in many online galleries and venues. The artist's paintings speak to the splendor and fragility of our natural resources, and she is best known for her realistic and accurate paintings of glaciers, and the waters that make up our oceans and waterways.

Her new body of work is focused on a much closer view of the water itself in the forms and shapes of waves and what they contain. Mia currently lives in Oregon, a short trip from both the glaciers and the Pacific coast.
Visit her website and follow her on Instagram and Twitter @miabaila and on Facebook @MiaBailaFineArt
Honorable Mention
Born in the UK Michael spent fifteen years living in Israel. It was only in 2000 when he joined the Tel Aviv Camera Club that he took photography more seriously, culminating in four solo exhibitions and TACC group exhibitions. During 2003 to 2004, Michael helped set up of Ventures Group of Song-writers, Poets, Artists and Photographers which was a group that mixed artistic outputs for various products and became the group Publicity Secretary. In January 2005, he returned to London and joined the Isle of Wight Photographic Society and the Hampstead Photographic Society and went on to serve the HPS as Programme & Publicity Secretary. During this time, he initiated the HPS Newsletter which he continues to edit. Michael has had numerous solo exhibitions and had acceptances in various group exhibitions including the Royal Academy Summer Exhibition in 2016 as well as in various international salons of photography. His work can be described as either documentary or artistic deciding which style to use depending upon the end-use of the image.
Honorable Mention
I'm an award winning photojournalist, with 16 years in television news and 10 years in still photography. I specialize in landscape and nature fine art photography. My work has been featured in numerous art exhibits, and several publications. Born and raised at the Jersey shore, I love to travel and explore the world around me.
Visit his website and follow him on Instagram @kgsphoto and Facebook @KGSphoto.
Honorable Mention
As an artist, I challenge the viewer to take a closer look at things we feel we already know and understand. I utilize magnification, scale and perspective to present a different view of objects, nature, people, or ideologies.
View more of Eric's work on his website.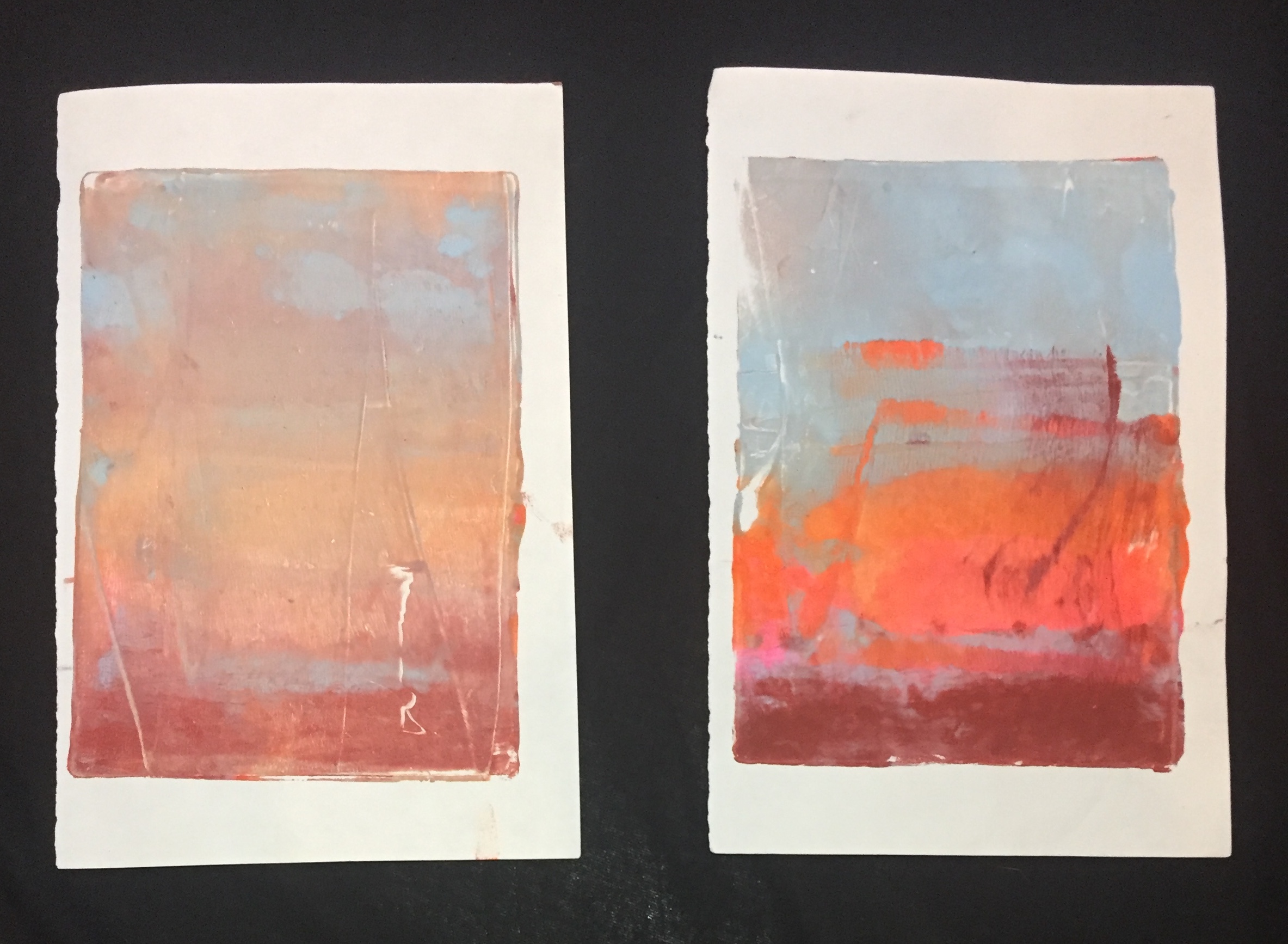 Honorable Mention
Stephanie is a graduate of the Maryland Institute College of Art. As a mixed media artist she has shown in group shows around the country including Baltimore, Portland, Or, Panama City, Fl, and most recently part of a collective in San Francisco, Ca. She works in drawing, metals, prints, and other various media. Nature has always played an important part in inspiring Stephanie's art. Water means constant motion and change and Stephanie has found this to be a part of every piece; hence each work is part of a collection and carries more than one image. Through this the energy and motion of light play and water is most readily captured.
Email Stephanie here.