In Full Bloom 2018
Art Exhibition Monthly Winners
Below are the biographies and/or artist's statements along with the artist's websites or emails.
Please visit the In Full Bloom exhibition page and contact the artists directly for purchase inquiries or to see more of their work.
Congratulations again to all the winners and thank you for sharing your talent with us.
Debi Shapiro
First Place Winner
Every flower is unique and its beauty fleeting; My vision is to capture it's brilliance and preserve that moment in time forever. My love affair with flowers & photography started when I was very young. After studying fabric design and photography at Syracuse University, I immediately began work with a top fashion & beauty photographer. We collaborated for over three decades on photo shoots around the world where I developed my eye for attention to the smallest detail. As a lover of all things beautiful, my goal is to create beauty, from the lavish bouquet to the single flower. Inspired by the 17th century floral still life paintings of the Dutch Masters to the oversized flowers of Georgia O'Keeffe, I have completely immersed myself in everything floral. With every floral portrait I create I have come to realize that life is a journey of transformation and fleeting moments-from bud to delicate decay.
Eleanor Harvie
Second Place
An emerging British artist based in Berlin, my work is a celebration of the cyclical nature of life. Painting is a means of reconnecting with slowness and physicality in the digital age. The paintings are concerned with life's continuous blossoming and waning.
Follow Eleanor on Instagram.
Leah Dockrill
Third Place
Based in Toronto, Ontario, Canada, I have been a visual artist for over thirty years, with an art practice that includes painting ( watercolour and acrylic); digital art and collage.I enjoy moving from one medium to another, and I draw inspiration from countless subjects, the mundane to the glamorous. I think this brings vitality to art – the variety and pace – the freedom to follow my muse.
Mainly a self-taught artist, I have taken occasional courses – studio courses at the University of Alberta (Edmonton, Alberta), and the Toronto School of Art. My artwork has been shown throughout Canada, in both private and public galleries, and recently in New Jersey, at Monmouth Museum, Lincroft; Fort Collins, Colorado; and in Rochester, N.Y. and Hudson, N.Y. In August of this year I received the Gold Artist Award from ArtAscent:Art and Literary Journal, Vol.32, August, 2018. I have been an elected member of the Society of Canadian Artists since 2000.
Visit Leah's website to see more of her work.
Honorable Mention
My goal is a painting that will create a story in the viewers mind. When looking at my art no matter what the subject I want the viewer to see a story in their imagination. What the subject meant to me is not the important thing it is that I have painted an image that speaks to the viewers and creates their own story. The ethereal mix of color and texture that is created by watercolors is fascinating to me. Every time water and color meets paper magic happens. And every time magic happens a story is told.
Visit Candace's website, and follow her on Instagram and Facebook.
Honorable Mention
McKenna is an acrylic painter and mixed media artist that currently resides in Leavenworth, Washington. She was born in Wisconsin to two teachers. She graduated with a degree in the Fine Arts at the University of Wisconsin - Green Bay. McKenna gravitates towards the use of fabrics and old paper in her paintings to extenuate her already bold and bright mobile strokes. She aims to create worlds within worlds in her mixed media work. Each painting has many pieces, just like a city has neighborhoods.
Honorable Mention
"My artistic passion involves revealing the unique beauty found in the most simple moments and places. I often see in a painterly way, having inherited an acute awareness of color, shape, mood and light from my beloved mother, who was a renaissance woman of many talents. I began my creative career as a musician, playing guitar and singing in local pubs, as well as booking and hosting an original music show. The moment I picked up my first camera, I intuitively felt a connection between music and photography. For me, creativity originates from one inner source, yet the expression of that creative energy can take multiple forms. Photographing local NYC musicians was a natural starting point for my career. Eventually I expanded my work to include shooting a wide range of portraiture and events. Regardless of the subject matter, my goal has always been to impart an element of freshness, spontaneity and risk taking to the creative process. My photos lend themselves particularly well to large size printing. One of my favorite formats is to print on dye-sublimated aluminum. Printing on aluminum imbues an image with an inherent richness and depth; the finished artwork is both durable and archival. And because there is no glass or plexi layer separating the image from the viewer, the work literally seems to pop with vivid color and life. Simply stated, my goal is to help bring a sense of peace, color and beauty to the places where we live and work- be it a private home, corporate or hospitality environment. I'm excited to share my work with you!"
Visit John's website and follow him on Facebook and Instagram.
Honorable Mention
An IT professional for forty years before retiring to pursue my passion for photography. I first started shooting film over fifty years ago but stopped for many years after my cameras was stolen. During the last five years, digital photography has rekindled my excitement with photography and continuing the journey I started with film. While I've done mainly Landscape and Travel work up to this point, I'm expanding my work to all genres going forward. My style and approach is simple and direct; I try not to over complicate the shot while still conveying the desired feeling.
Visit Bob's website and follow him on Facebook and Instagram.
Honorable Mention
After retirement as a research scientist some 20 years ago, I became interested in wildlife and nature videography as a way to record and preserve natural activities that I witnessed. Over time I incorporated still photography as another recording medium. As my photographic skills improved, I, now, try to look at natural events and present them in a somewhat more artistic way. It is not easy for an old scientist to recreate as an artist.
Email Gaylord for more information about his work.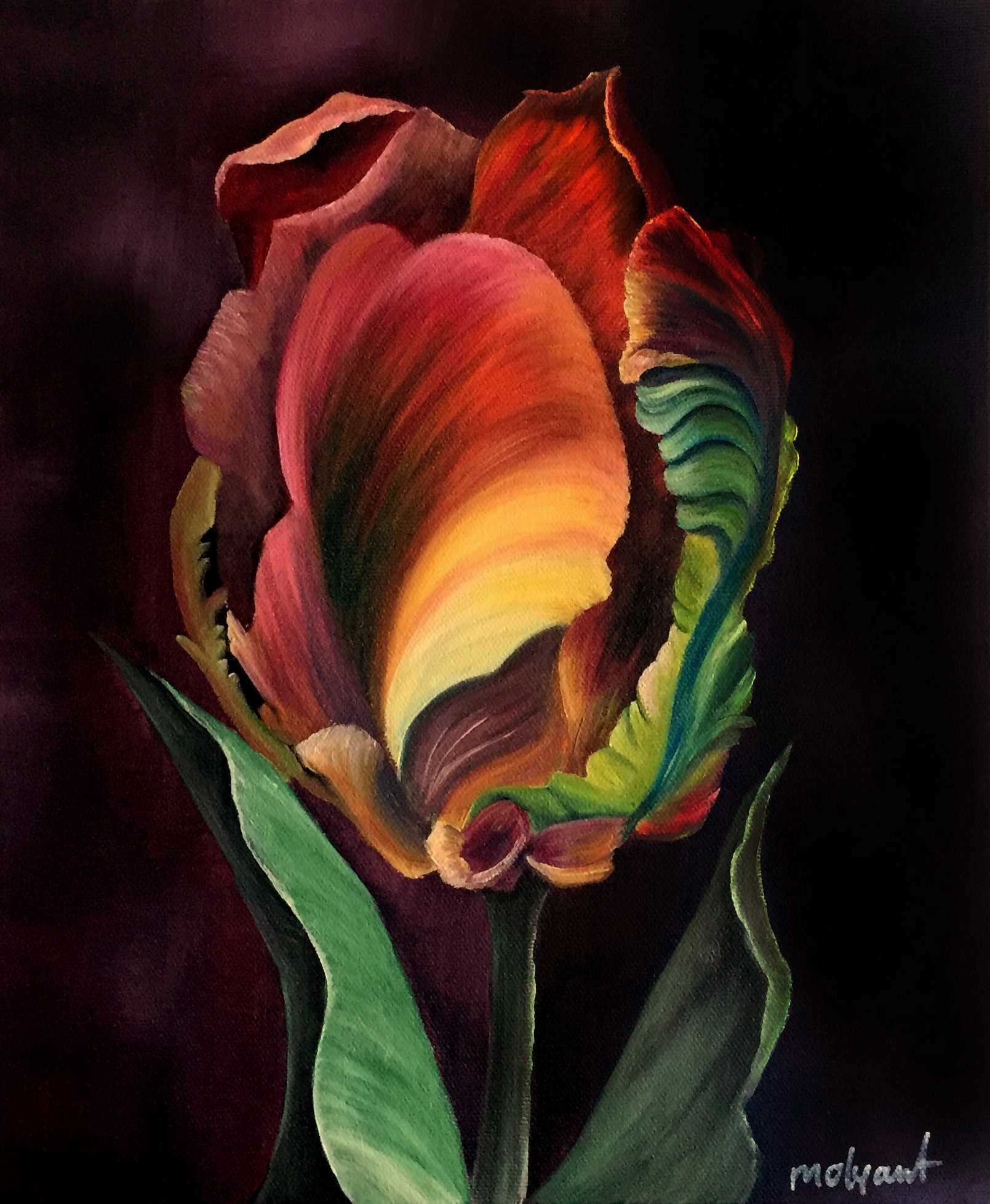 Honorable Mention
Moly is the artist's nickname, which is also used by her to sign all her paintings, if you are interested, the real name is Amal. Moly is inspired by her surroundings, she always captures faces, nature, colors and lights by her camera and reflects in her paintings, where she creates a world where light-heartedness rules and where rules are undermined. In her works, the artist uses various overlapping themes and strategies and always opens to new concepts and various aspects of painting. Moly chose Vancouver, BC as her home. She participated in different exhibitions in and outside Canada, and she is an active member of the Federation of Canadian Artists.
Visit Moly's website here.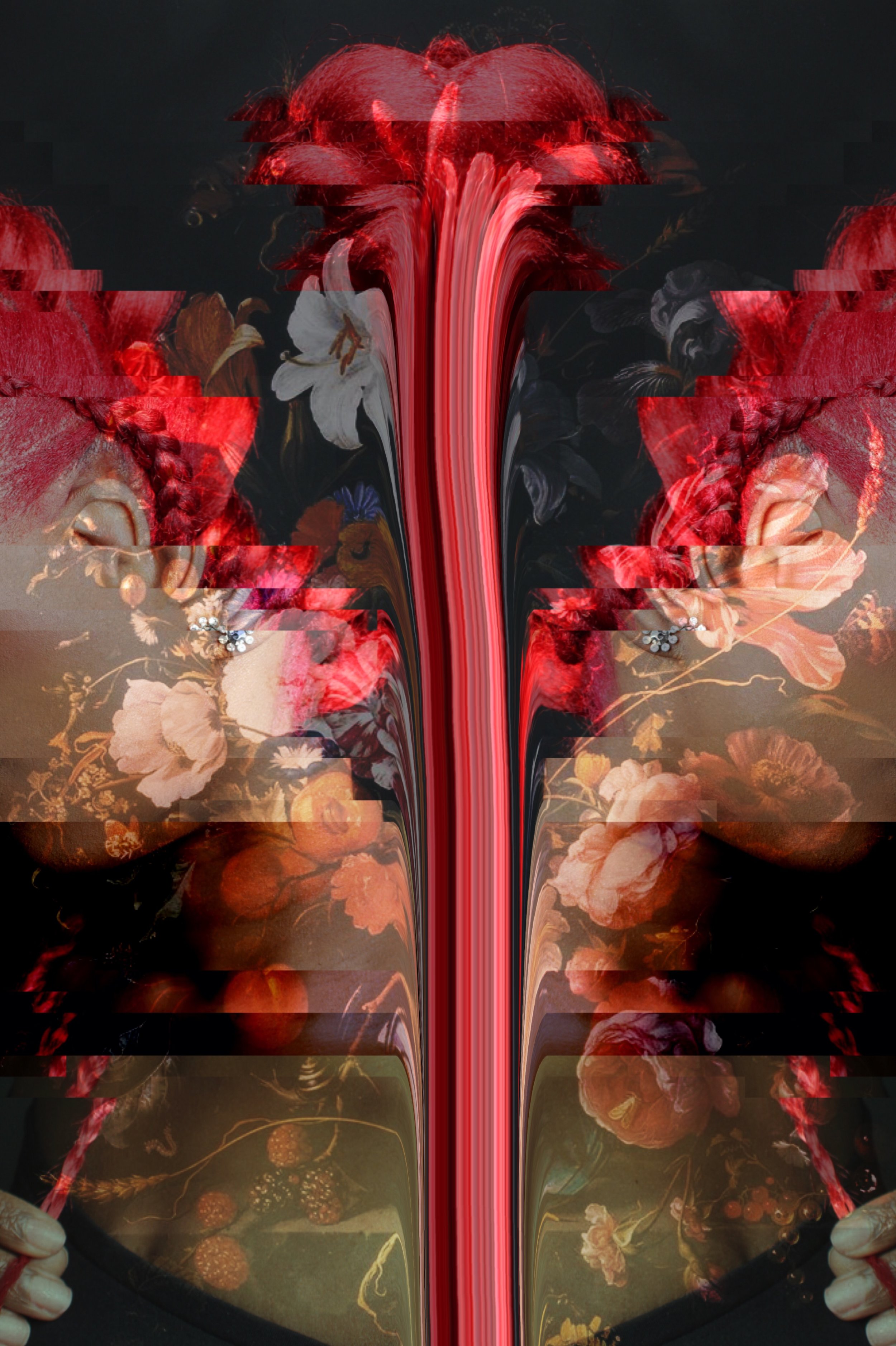 Honorable Mention
Oz studied art at the New York School of the Arts but photography has always been her primary passion and a self-taught hobby. She made her career in Marketing and Healthcare, but recently took on art full time, after her father's passing. Her art has been influenced by all the places she has lived in; Europe, Canada, the US, the Middle East, and all the people she has loved. Technology and how we express ourselves through this medium has always fascinated her. Her current work is part of the Glitch art movement- which is defined as randomly corrupting, bending and destroying data in a photograph or video to create an unpredictable aesthetic. The experimental nature of Glitch enables her to create completely unique images that defer to the whim of technology. She often describes her work as "Abstract Techspressionism".
Follow her on Instagram.