All Women Art 2018
Art Exhibition Monthly Winners
Below are the biographies and/or artist's statements along with the artist's websites or emails.
Please visit the All Women exhibition page and contact the artists directly for purchase inquiries or to see more of their work.
Congratulations again to all the winners and thank you for sharing your talent with us.
Leigh Elliott
First Place Winner
Decatur, Ga. based artist, Leigh Elliott creates traditional oil paintings focusing on current subject matter. From a young age she was fascinated with art history and oil painting. At age 17, she was diagnosed with terminal bone cancer, through this struggle she developed a powerful joy for each day. Surviving cancer led Leigh to the medical field. Although she loved helping people, her passion to learn painting lead her to study under other Atlanta area artists. Leigh transitioned from the medical field to painting in 2016 to pursue her passion.
Liz Claus
Second Place
I have always been fascinated with abstract forms in our natural world. The 'Pool' series is a continuing photographic study exploring the light, texture, and color of a covered swimming pool. Over the course of the winter, wonderful shapes, designs, and colors have emerged on the cover depending on the weather and time of day. I have tried to capture small intimate windows into this otherwise unnoticed world, and invite the viewer to get lost in personal interpretation.

Liz Claus studied photography at Moore College of Art and Design and has had a 30-year career in photojournalism. She has worked as a photo editor for The New York Times, The News Journal in Wilmington, Delaware, Bloomberg News in London, and most recently, The National newspaper in Abu Dhabi.
View more of Liz's work on her website. Follow her on Instagram.
Alex Rudin
Third Place
Alex Rudin's work peers into the moment when subconscious thought breaks through to conscious reality – of interior honesty amid exterior chaos. The expression of emotion is often diluted or redirected by self-control and other external factors. Besieged by societal pressures, genuine emotional expression can be significantly repressed. The rawness of intimacy between one and oneself is an irrefutable flash of honesty amid societal pressures.

We live our lives through a lens of presentation, a theoretical concept of persona. In Jungian taxonomy, persona refers to someone's public image. This idea represents the mask we wear in public in order to impose a certain image about ourselves. However, one cannot solely retreat into a world driven by their persona without moments of unfiltered emotional breakthrough, sometimes only momentary. These moments of unmasked emotional purity are enchantingly simple due to the fact that they are "real". In an attempt to capture the intangible moment between repression and realization, Unmasked and Alex's other portraiture glimpses into a private reality most people do not acknowledge.

In her work, Alex strives to create moments of complexity, ambiguity, and narrative through combining both figurative and abstract representations of human expression, with a strict focus on facial expression and hand gestures. Subjects straddle the world of subconscious emergence, slowly unmasking their persona, while remaining engulfed in a web of external reality.

Alex graduated from Parsons New School for Design in 2017. She has had two solo shows and has shown in numerous group exhibitions in New York City, Brooklyn, Great Neck, and Philadelphia.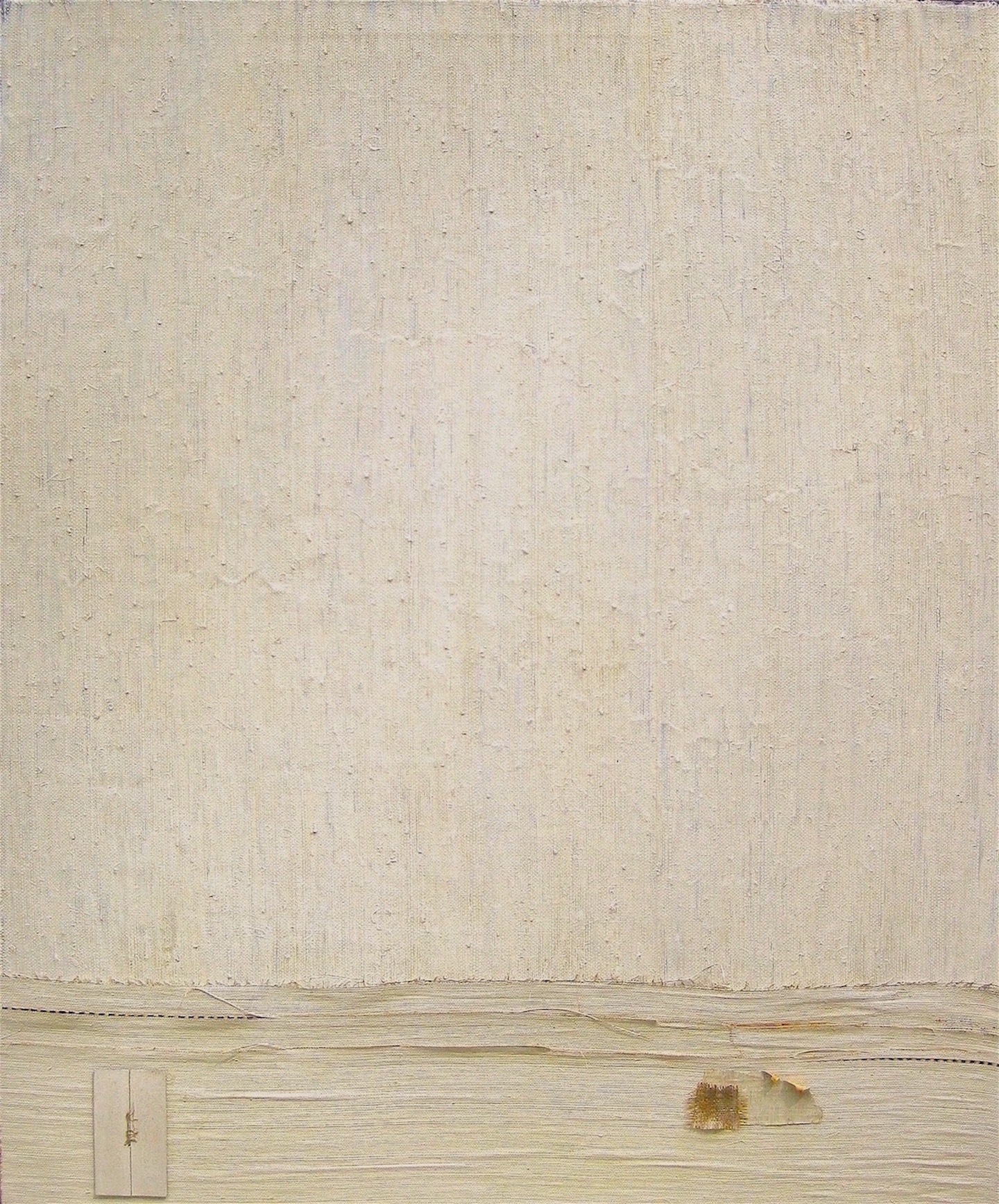 Honorable Mention
I am a mixed media artist working primarily with recycled materials. My inspirations come from places I have been. They are pictorial imaginings of being somewhere other than where I am. I do not take pictures, I do not make sketches, I put these images in my head. I seldom do anything with them as soon as I get home. I let them sit there and stew. Once I begin they frequently continue to develop. Sometime I struggle with then to get them back on my track. Sometime I win. Sometime I decide that they know best Sometime what began as one piece will develop into several.
View more of Nancy's work on her wesbite.
Honorable Mention
The ethereal mix of color and texture that is created by watercolors is fascinating to me. Every time water and color meets paper magic happens. And every time magic happens a story is told. This is my world of watercolor painting.

My goal is a painting that will create a story in the viewers mind. When looking at my art no matter what the subject I want the viewer to see a story in their imagination. What the subject meant to me is not the important thing it is that I have painted an image that speaks to the viewers and creates their own story.

My work has recently been shown at the Salmagundi Club in NYC and the Adirondacks National Exhibition of American Watercolors along with participation in numerous other juried shows.
Visit Candace's website and follow her on Instagram and Facebook.
Honorable Mention
Photography has been a significant part of my life for as long as I can remember. I had my first camera before I had my first Barbie. Through the years I have tried to hone my skills and learn new techniques to create pieces that translated emotion along with strong imagery. My preference is to photograph in black and white and to capture spaces and places that have been abandoned and otherwise forgotten.

2017 was my debut year for public showings. Up until then my pieces were only shared among close friends and family. My first showing was with CAC at the Hospice of the Chesapeake in the "En Blanc et Noir" exhibit. Since that show I have been fortunate enough to have pieces in several shows in Hagerstowns and Frederick MD, Harrisonburg, VA and various online gallery exhibits. Most recently I had a two page spread in Artist Portfolio Magazine's Photography Issue, issue 32, which has been an amazing yet surreal experience.
Visit Brandi's website and follow her on Instagram and Facebook.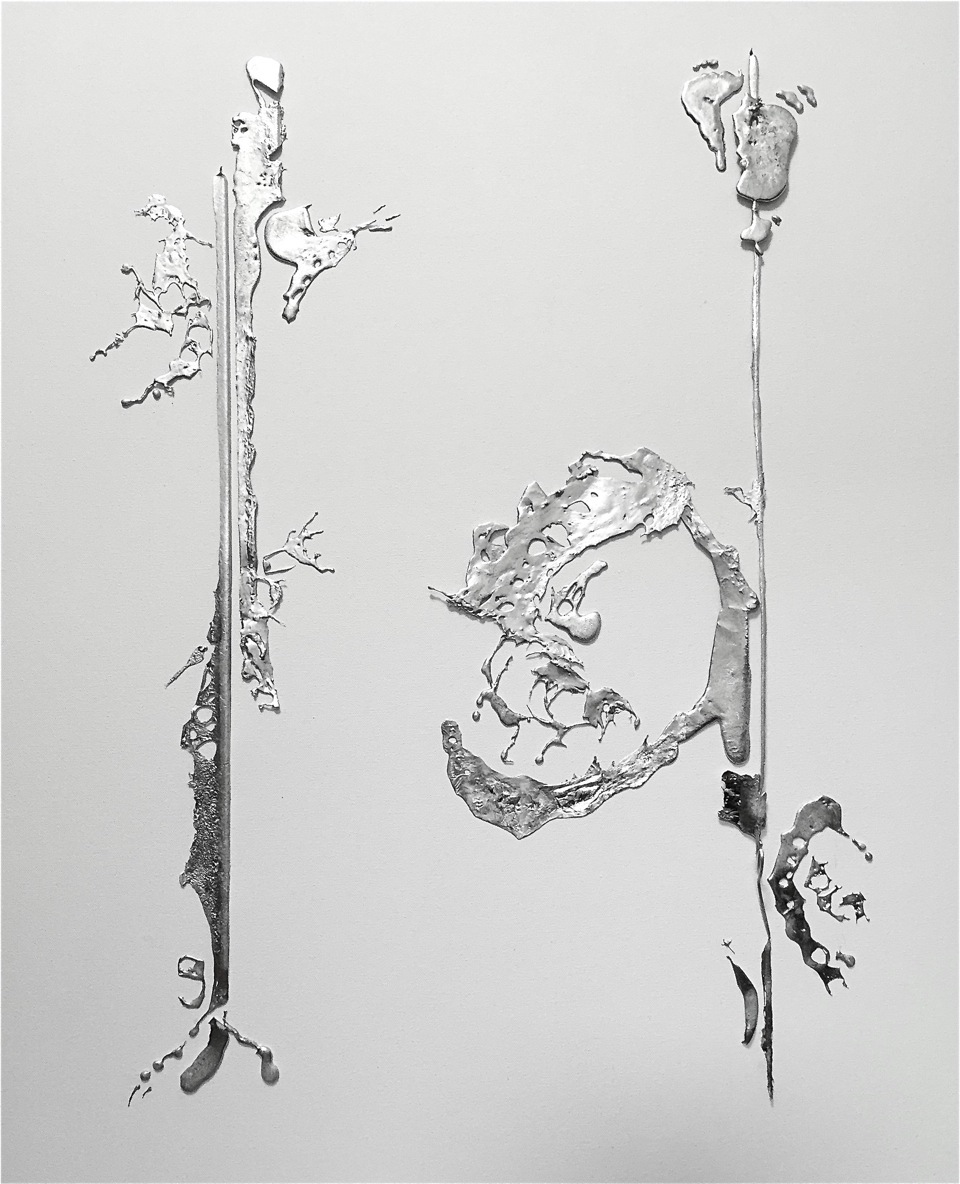 Honorable Mention
Inspiration is everywhere in nature, however my primary focus and observation is in the smaller intimate details. I spend a tremendous amount of time studying and researching botanicals, as I connect from the most simple to the most complex forms, shapes and textures they possess. My artwork is a complete reflection of my obsession. My current innovative collection is seeing the beauty in melting large bars of raw metal and discovering the exquisite organic grace within each piece. All reminiscent of the intimacy I see and feel in nature.
See more of Amy's work on her website and follow her on Instagram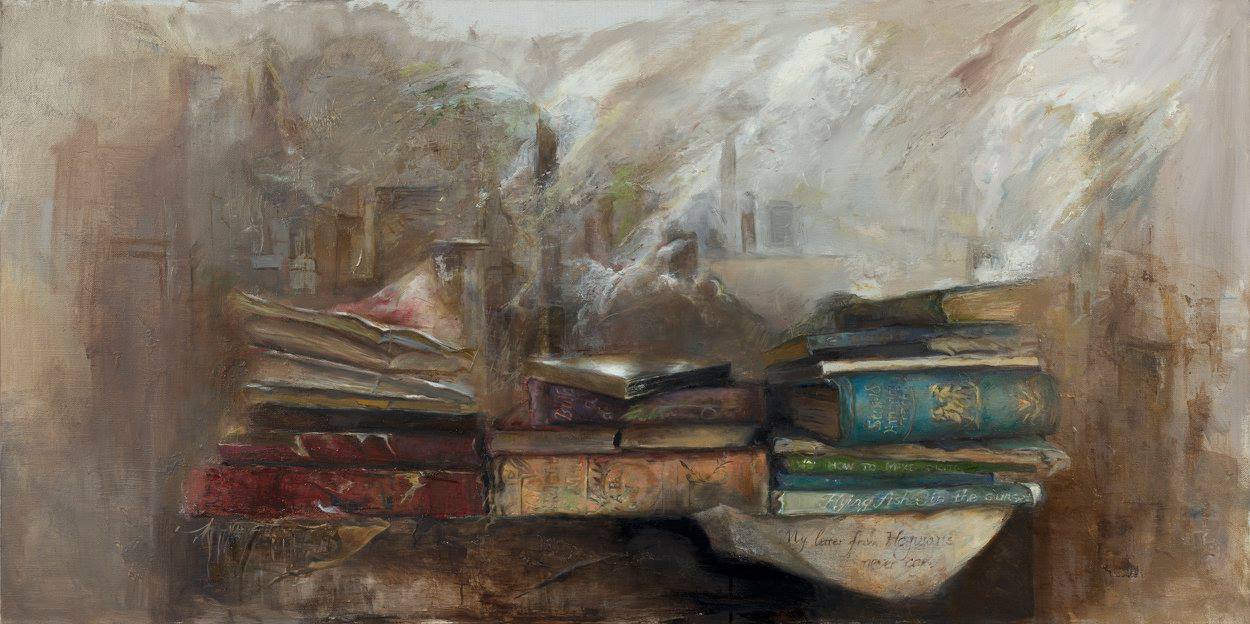 Honorable Mention
An artist with a multicultural background, I painted since young. I began my career as a Chinese painting artist, and am now working predominantly in oil.

In September 2017, my solo exhibition Towards the Light was launched in central London. The discovery of emerging light and the embrace thereof concerns the definition of human conditions. The light is stationary yet an animating emblem of human existence, emotionality, conflict, and mortality.

I encapsulate a reflection of contemporary issues in a spirited and devoted depiction of a vision unique to my own. Email Lucy for more information about her work.
Honorable Mention
I am an artist who loves to bring photo realism in my art. My art is inspired mostly by nature or people. I work in colored pencils and graphite and love capturing details and expressions in my art. I am a teacher by profession and art is my passion.
Email Deepti for more information about her work.
Honorable Mention
I am a retired newsroom artist whose work has appeared in the Philadelphia Daily News, The Philadelphia Inquirer, Bucks County Courier Times, Doylestown Intelligencer, and the Burlington County Times. Upon retirement in December 2017, I entered Moore College of Art and Design, a Philadelphia-based women's art college.
This submission contains the observations of a sexagenarian art student who wishes to record the specificity of time and place by faithfully drawing my younger colleagues at their most guileless moments. More than forty years ago, I first attended art school, and I now experience a bittersweet nostalgia for that special time and place. Today's students are just as earnest, passionate, soulful and playful as those long ago. By sketching some of this unique population, I hope to reveal a slice of artistic life not seen by those outside the art school experience.
Visit Amy's website.
Kayla ReesorHonorable Mention
My ceramic work focuses on Dyslexia and my personal interpretation of it. For a dyslexic, instead of seeing a book as how it is written or printed, pages are dead set on becoming ever-moving game of musical chairs and word-search all into one. With this work, I aim to build a bridge of understanding of the learning disability not only for those with similar Learning Disabilities as me, but for those who do not have such. If i cannot build the bridge, I will lay the first stepping stones with this work.
Email Kayla for more information about her work.
Honorable Mention
Raised in East Los Angeles leaving home at the age of fifteen MS. Violetta Antonia Sorcini became acquainted with street and mural artists Los Cuatro from East Los Angeles. Inspired, she graduated from UCLA School of Arts studying and influenced by teachers Richard Diebenkron, Sam Amato, Jan Stussy, Richard Josephs among others. Ms. Sorcini had a long career as an abstract artist, showing regularly with representation in Los Angeles and in New York. Her honors included a residency in Spain and being invited by His Majesty Juan Carlos II to a group show at the Palace Armory in Madrid, with notable American and European artists Jamie Wyeth and works by the renowned Catalan artist Xavier Cobero. Over 15 years ago she was stricken with cancer, a near fatal illness with a years rehabilitation. Having restarted her art career with a number of projects that involve a study and interpretation of her social and physical environments, making statements from experiences and social sensibilities. Currently, exhibiting locally and internationally and associated with the ChimMaya Art Gallery in East Los Angeles and La Galeria Gitana in the San Fernando Valley.
View more of Violetta's work on her website, and follow her on Facebook.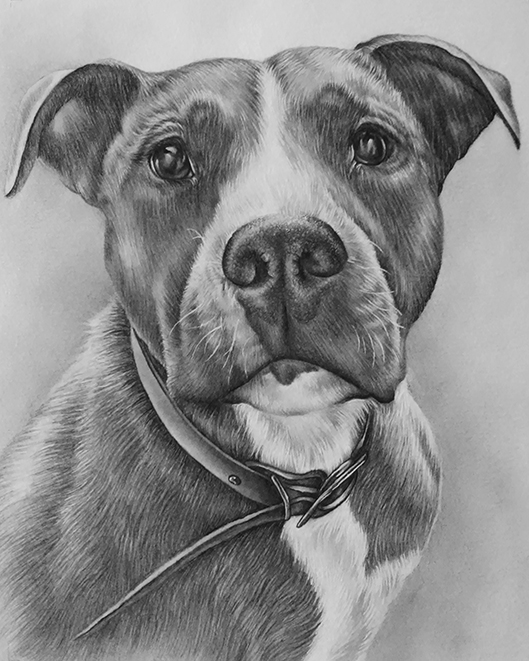 Honorable Mention
Lisa's artistic training began early. As a teenager, she studied under the tutelage of a local artist who introduced her to the drafting techniques of the Renaissance masters. From these lessons, she knew she wanted to learn more about these amazing artists and hone her skills. Eventually she moved to Florence, Italy, where she earned an M.A. in Art History. She opened her studio in 2011. Today, her customers are my great inspiration. From their photos she creates custom fine art portraits and continuously explores new artistic challenges.
View more of Lisa's work on her website, and follow her on Facebook, Instagram and Twitter.
Honorable Mention
Thalie B. Vernet has a beautiful name as ancient as the time of the reigns of French kings Louis VII and Philippe Auguste. Despite being the heiress of a military nobility family, Thalie as a young girl has no taste for military arts and turned rather early to creative arts as some others will enter religion. Music, literature and equestrian arts become her daily passions and drive her on the path of a poetry and of a daydream that she never parted with ever since. Photography comes into her life as it often does, the day she is given a camera as a present, that, as she later confessed, quite puzzled her. Nevertheless, she starts and take pictures that feature generously her cat and her horses …

Visit Thalie's website and follow her on Instagram.