Seasons 2019
Art Exhibition Winners
Below are the biographies and/or artist's statements along with the artist's websites or emails.
Please visit the Fins Feathers & Fur exhibition page and contact the artists directly for purchase inquiries or to see more of their work.
Congratulations again to all the winners and thank you for sharing your talent with us.
Kristopher Schoenelber
First Place Winner
Kristopher is an award winning photojournalist, with 17 years in television news and 11 years in still photography. He specializes in landscape and nature fine art photography. His work has been featured in numerous art exhibits, and several publications. Born and raised at the Jersey shore, he loves to travel and explore the world around him.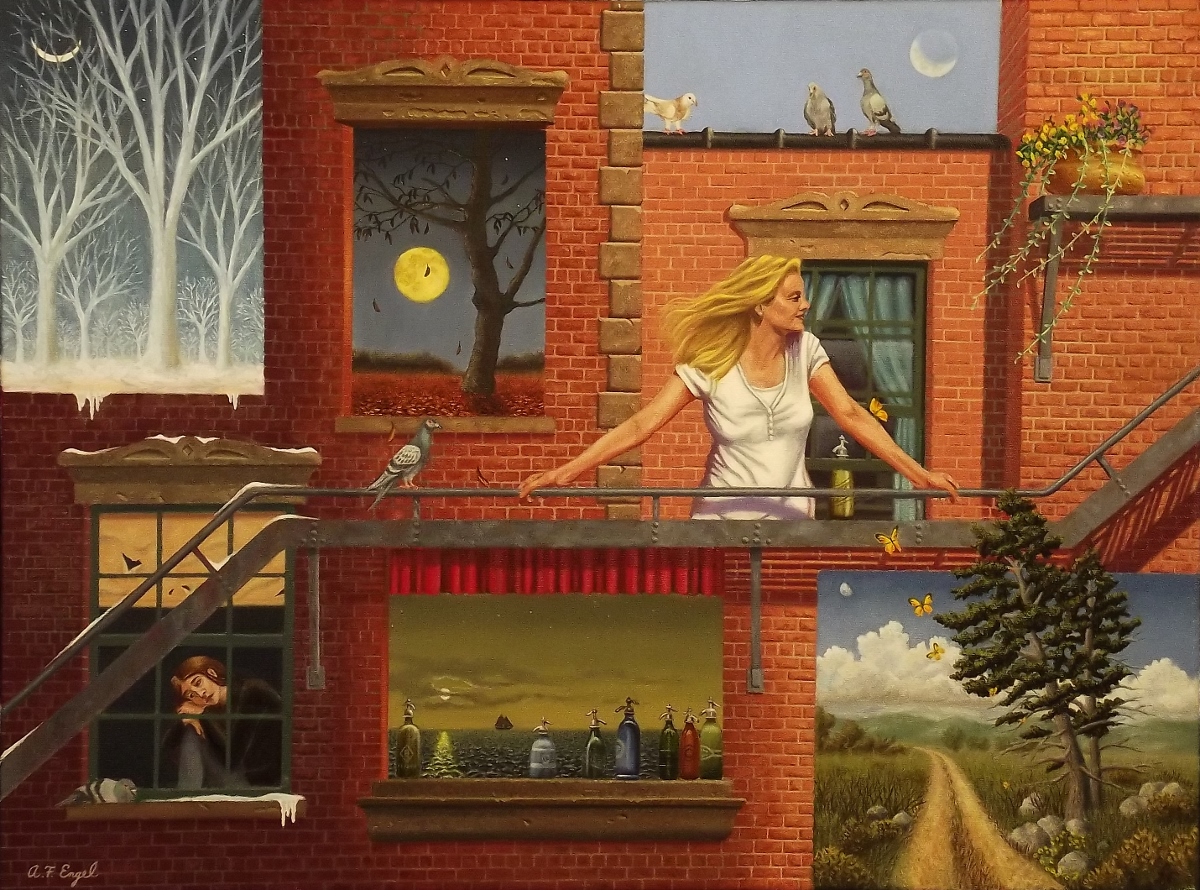 The Seasons From My Building
Andrew Engel
Second Place
Andrew F. Engel was born in Manhattan, New York City, in 1953. After receiving awards for his artwork in primary and high school, and without funds for further art education, he enlisted in the U.S. Coast Guard in 1973. There his ability was tapped upon throughout his career until he retired in 1993 after which he finally attended formal training on the G.I. Bill. His schooling included: The DuCret School of Art, Plainfield, NJ; School of the Visual Arts, Manhattan, New York City; National Academy of Design, Manhattan, New York City. He is currently a Fellow Member of the American Artists Professional League; an Elected Member, Oil Division, of the Hudson Valley Art Association; and an associate member of the Academic Artists Association.
Email Andrew at lengel1949@embarqmail.com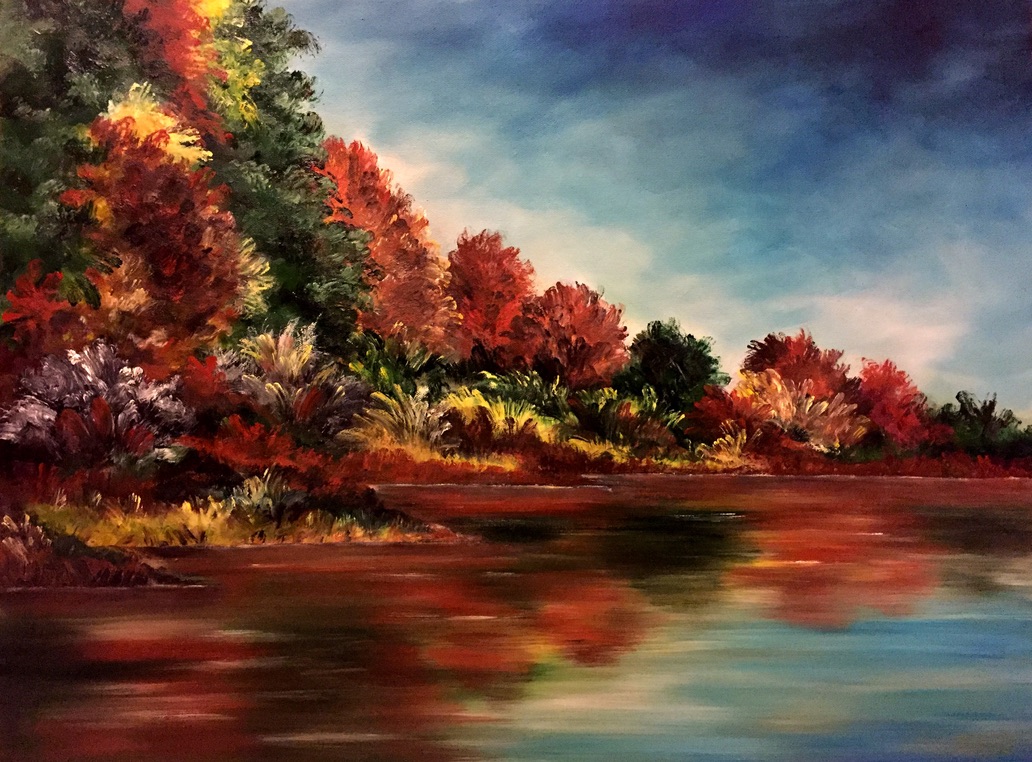 Amal Rashed
Third Place
Moly is the artist's nickname, which is also used by her to sign all her paintings, if you are interested, the real name is Amal. Moly's journey with painting and drawing started since she was a child as she grew up in a home that was full of her father's paintings. Moly started to draw portraits for everyone in her family and for her friends using pencil shades. One day her school teacher gifted her oil paintings kit as a recognition for her talent, since then, her passion of oil paintings has begun. Moly is inspired by her surroundings, she always captures faces, nature, colors and lights by her camera and reflects in her paintings, where she creates a world where light-heartedness rules and where rules are undermined. In her works, the artist uses various overlapping themes and strategies and always opens to new concepts and various aspects of painting. Moly chose Vancouver, BC as her home. She participated in different exhibitions in and outside Canada, and she is an active member of the Federation of Canadian Artists.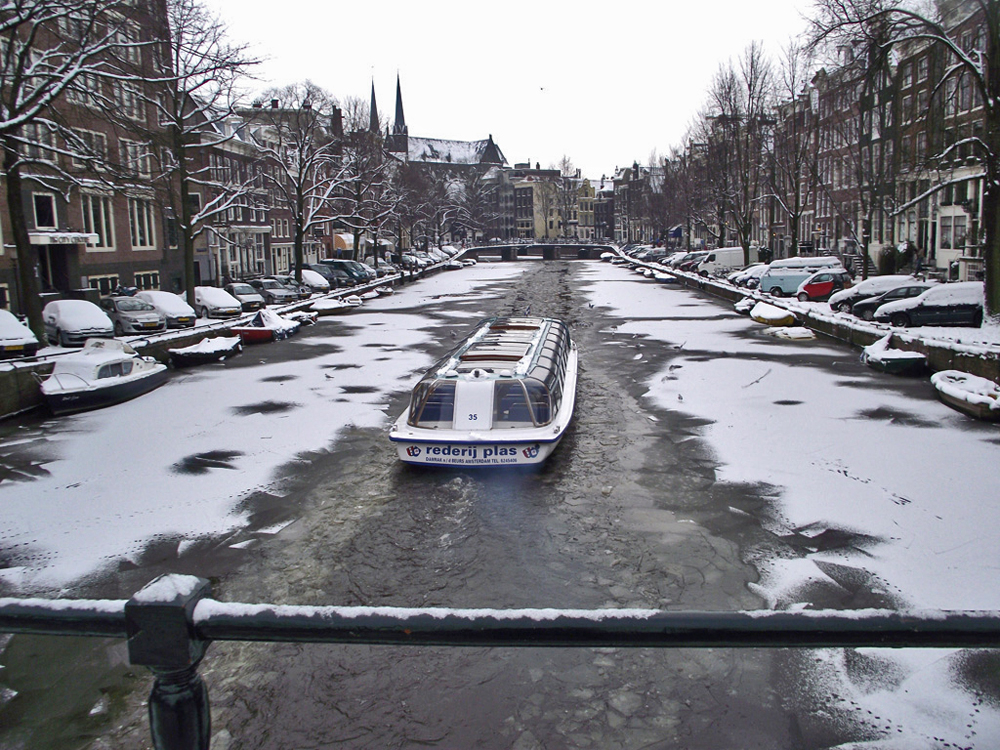 Honorable Mention
Born in the UK Michael spent fifteen years living in Israel. It was only in 2000 when he joined the Tel Aviv Camera Club that he took photography more seriously, culminating in four solo exhibitions and TACC group exhibitions. During 2003 to 2004, Michael helped set up of Ventures Group of Song-writers, Poets, Artists and Photographers which was a group that mixed artistic outputs for various products and became the group Publicity Secretary. In January 2005, he returned to London and joined the Isle of Wight Photographic Society and the Hampstead Photographic Society and went on to serve the HPS as Programme & Publicity Secretary. During this time, he initiated the HPS Newsletter which he continues to edit. Michael has had numerous solo exhibitions and had acceptances in various group exhibitions including the Royal Academy Summer Exhibition in 2016 as well as in various international salons of photography. His work can be described as either documentary or artistic deciding which style to use depending upon the end-use of the image.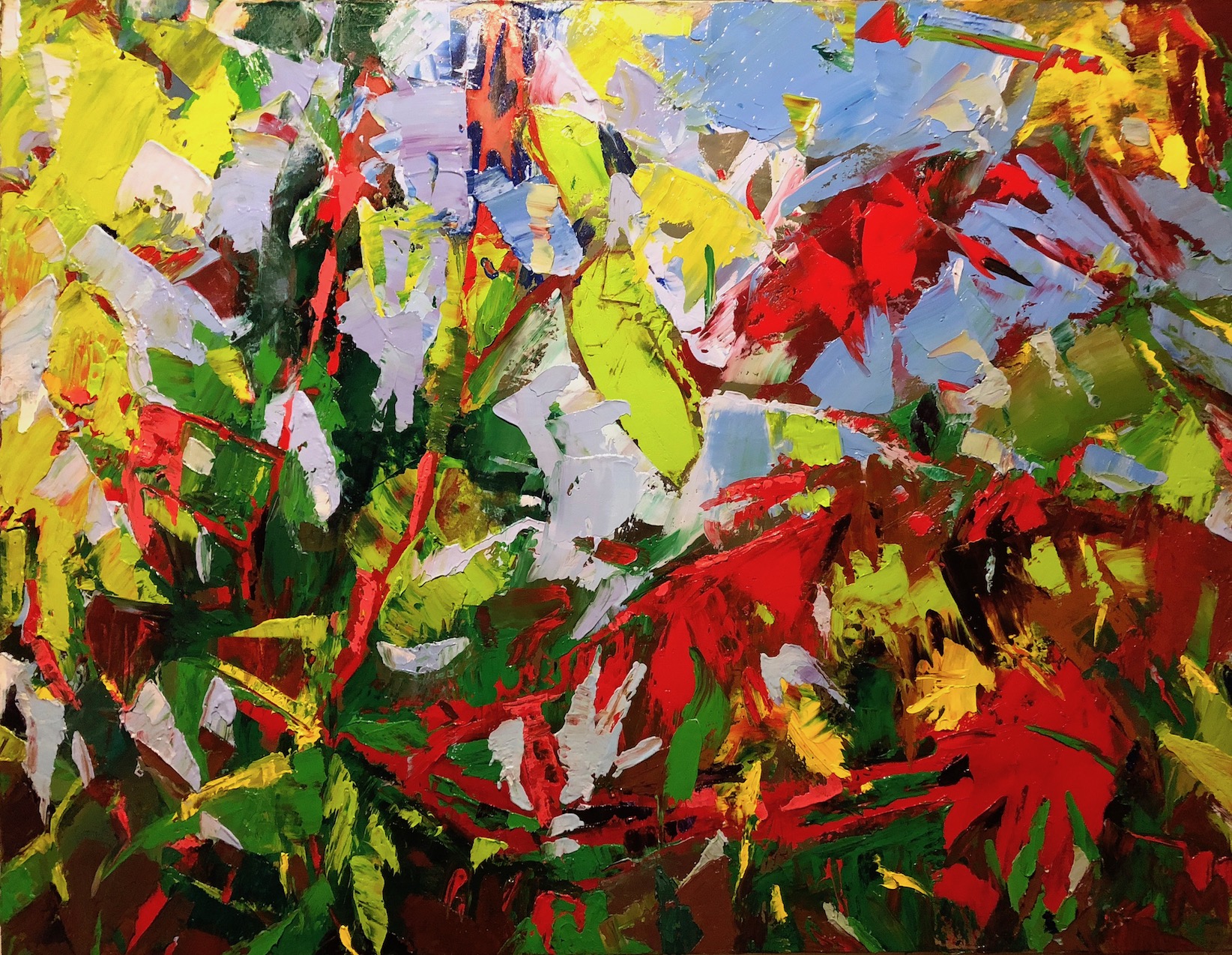 Honorable Mention
Born and educated in Poland, Marta completed her Masters' Degree in Painting and Artistic Tapestry at the Academy of Fine Arts in Krakow, where she enjoyed success at many joint and solo exhibitions. Following that, she has been living in London for over a decade in order to reach a broader audience, establishing herself in the one of the world's most important art markets. Her work has been regularly featured at the Affordable Art Fair in Battersea Park and AAF in Hampstead Heath in London, as well as presented at other prestigious events such as London Art Fair.
Marta's artworks have been shown in many UK art galleries and her paintings are now part of art collections in England, Netherlands, Austria, South Africa and Poland. Recently she got selected to take a part in Chianciano Art Biennale in Italy, where she received the First Prize from International Confederation of Art Critics. Marta's deep connection with nature has always been an endless and exciting source of inspiration for her art. Pursuing a passion for travel, she has spent the last few years traveling around the world discovering new landscapes and honing her individual perception of the natural world that inspire her oil paintings and murals.
She is currently sharing her time between Europe and South East Asia, which has become a second home to her for some time. In her own words, "I have to fall deeply in love with the object or landscape I am painting." This is immediately apparent when viewing her rich and evocative images. Texture is an important part of her painting, but Marta believes it is colour and dynamic that really define her work. Marta paints through her emotions, and her intention is to inspire a meaningful connection between the images she creates and the receiver of her art.
Honorable Mention
I'm very passionate about photographing farm life. I never grew up on a farm, but I had livestock growing up. You could say I have agriculture in my blood, because I have farmers on both sides of the family. I find them to be down to earth people. I feel a connection to them and feel a calling to advocate for them. There are many people who are ignorant to what actually happens on a farm. I feel that I can show how things truly are and foster a new understanding of the American farmer. It's unbelievable how beautiful the world is to me. I think growing up in rural Ohio has given me a love for country life and nature. It's colorful in the summer, spring, and fall. In the winter, it's what I call the dead season, but it's still beautiful to me. The trees don't have any leaves, but you can see every turn and curve in the tree branches. Spring is when life starts to creep back into the world. Trees begin to sprout new leaves. Flowers poke their heads out of the ground. Summer is the best time of the year. Everything is so green and it's even more green after a rainfall. Fall is the season where trees turn bright colors.
Honorable Mention
Born in Philadelphia, I received a BFA in Painting from the Philadelphia College of Art. Earned an MA in Art Education from Kean College in NJ. Studied graphic design and silkscreen printing at the School of Visual Arts in NYC.

A Manhattan-based artist my work is represented in museums, private and corporate collections. They have been featured in many exhibitions including solo shows in New York such as, my food painting at the James Beard House. My aerial and figurative work at the National Arts Club, Rockefeller Gallery, NY Studio Gallery in Chelsea, Interchurch Center, Blue Hill Plaza, Adelante Gallery and Speakeasy Gallery.

A selection of group gallery shows includes Van der Plas, Curate NYC, Blue Mountain, Prince Street, Dacia Gallery, The Chelsea Art Museum, Kaller Fine Arts in Washington, DC. In NJ, George Segal and Riverside Gallery.

The figurative painting collection, many based on old family photographs, others from the present, offer a stylized impression of different periods and subjects. While tastes and fashions do change, the most basic of human needs, desires, and dreams are timeless. These paintings hint at stories about their subjects, but give viewers room to use their imagination.
Sun Bathing On The Beach, is a a bird's eye aerial view of a couple laying on a beach. It tells the story of a certain lifestyle. The flattening of the picture plane reduces the details to their graphic essence. The shadows hint at a time of day and add some perspective. There is a light sensibility and humor in the narrative.
Overall, I strive to blend a fresh perspective with a savvy demonstration of the power of color and composition.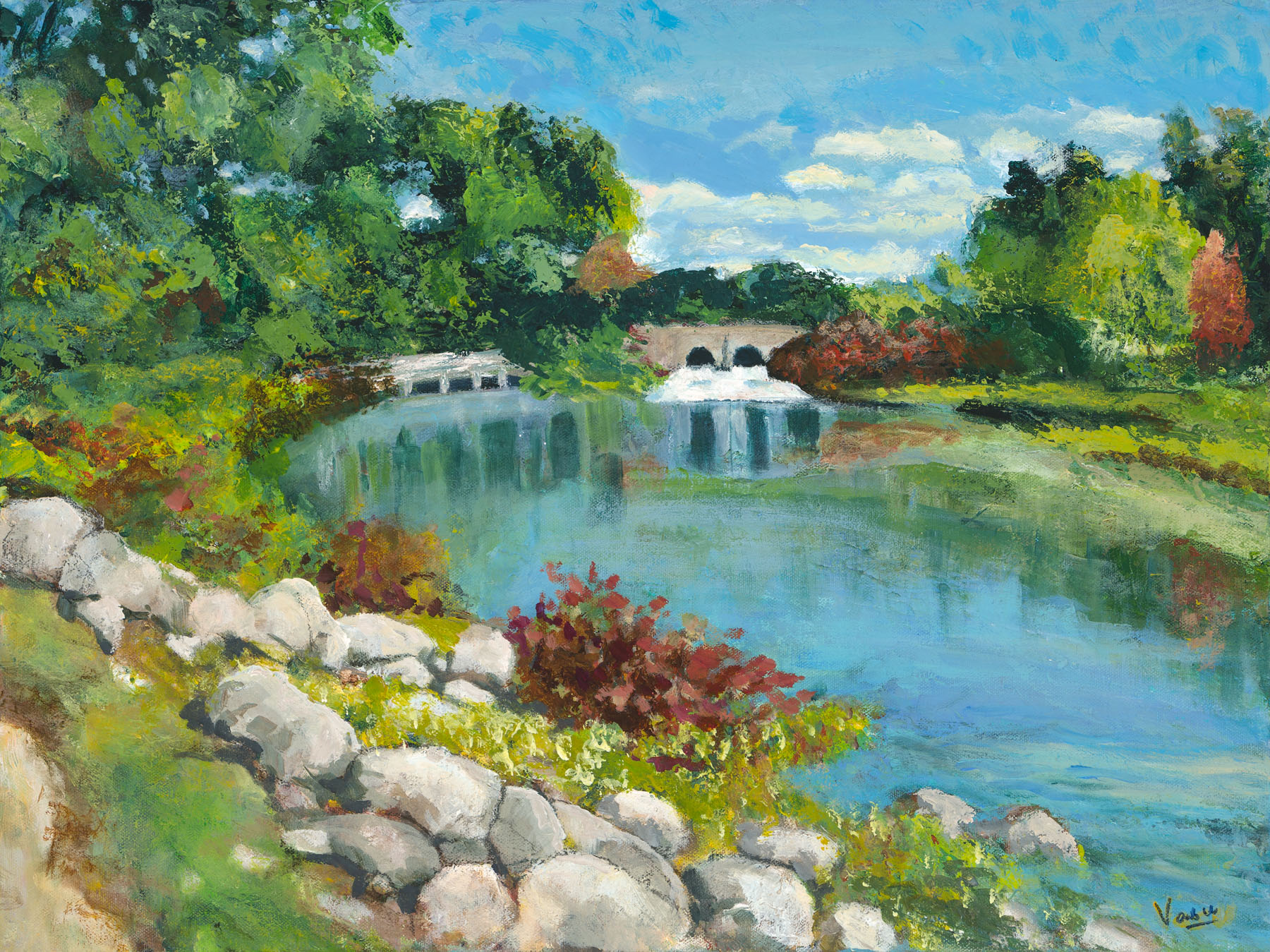 Honorable Mention
Vasu has been painting for last six years by attending workshops and classes at local art center. She likes to paint representational and/or abstracted subjects from humanity and nature. She uses acrylic, oil or mixed media including charcoal. She is a strong advocate for human rights, specially women's. This passion inspired her to do a solo show depicting roles of women at various stages of life in different capacities.
Vasu enjoys painting animals, specially wild ones. Her animals are colorful and full of life. Some of these ideas have emerged during her travels having captured a few of the moments herself which she transcribes into her paintings.
She also likes to explore newer horizons using color, texture and their relationship by experimenting further using processes of glazing, sanding, adding and subtracting in the background and in the subject itself. It is a true joy to see these characters unfold a new story.
She has won several prizes in juried shows.
Honorable Mention
Karen Zuk is an Artist from Trenton, Michigan. Her medium of choice is acrylic painting, although she recently began experimenting with collage, watercolor and acrylic pour medium. She loves to paint angels, nature, landscape and abstract art. She enjoys art that is free flowing, impressionistic, colorful. Blessed with a vivid and colorful imagination as a child, Karen doodled, danced and daydreamed through life. As a young woman she was told success could only be had if she became proficient in math and chemistry, but those fields of study never felt natural. For years Karen struggled with her professional identity. She knew being creative was her true self, and math was not satisfying, but she could not let go of what others thought. Then, one day, inspired by her Grandmothers oil paintings, she decided to take an acrylic art class. When she picked up my first brush, she was reborn, and she has never stopped creating. Karen finds textured abstracts very gratifying to create. She has an unnatural obsession with trees and the shadows they cast throughout the day. Michigan has an amazing palette of color, and she takes advantage of every change of season.