Abstracts 2019
Art Exhibition Winners
Below are the biographies and/or artist's statements along with the artist's websites or emails.
Please visit the Fins Feathers & Fur exhibition page and contact the artists directly for purchase inquiries or to see more of their work.
Congratulations again to all the winners and thank you for sharing your talent with us.
Brandi Foster
First Place Winner
Photography to me is a way to share how I see the world. I enjoy working in black and white, the contrast of light and dark inspires me to create strong works that can capture a viewers imagination and evoke an emotional response or start a conversation. I enjoy finding spaces and places that have been abandoned and otherwise forgotten and showing that there is beauty there. I have recently started working in color and expanding my subject matter to street photography. Today's world moves so fast. I want to capture and be an invisible part of moments that are taken for granted. To share the importance of not only the big moments but the little ones that are otherwise taken for granted.
Oil, Wood & Plexiglass
36 x 48
Jeff Pullen
Second Place
My work over forty years has evolved from abstract collage paintings to three dimensional illusion/reality constructions, finally back to pure abstraction all based in nature.
Email Jeff at jpullen48@gmail.com
Saliha Khanum
Third Place
Pakistan in the 1980s and 1990s, I had always been around self-taught artists. As a curious teenager, I'd sit with my father and close friend, both of who used art as a respite from life's struggles - and an intensely private pastime. Perhaps that is why I've similarly used art as a respite, something which soothes. Unlike my father and friend, I've always known that my art communicated better than I do verbally – there are layers and meaning that I find easier to describe using color and shape. My name is Saleha Khanum. Fast track to 2018, I'm now not a teenager but an expatriate partner, my husband works in international development and since 2005, we've lived in the US, Tanzania, Pakistan, and the UK. I'm a mother of three and living in the New York Borough of Queens. With a 3-year-old now about to start his journey into the big wide world, I am ready to commit my new-found time, energy and headspace to my art. In early 2018, I made a resolution to match my love of art with a desire to create a small business. I want to create a platform which allows me to showcase my work and sustain my ability to continue creating and sharing. I'll likely always remain a learner, but I'm now keen to share my learning and journey with others. While traveling around the world, I've always looked forward to the destination however, for now at least, I am relishing this journey of self-discovery.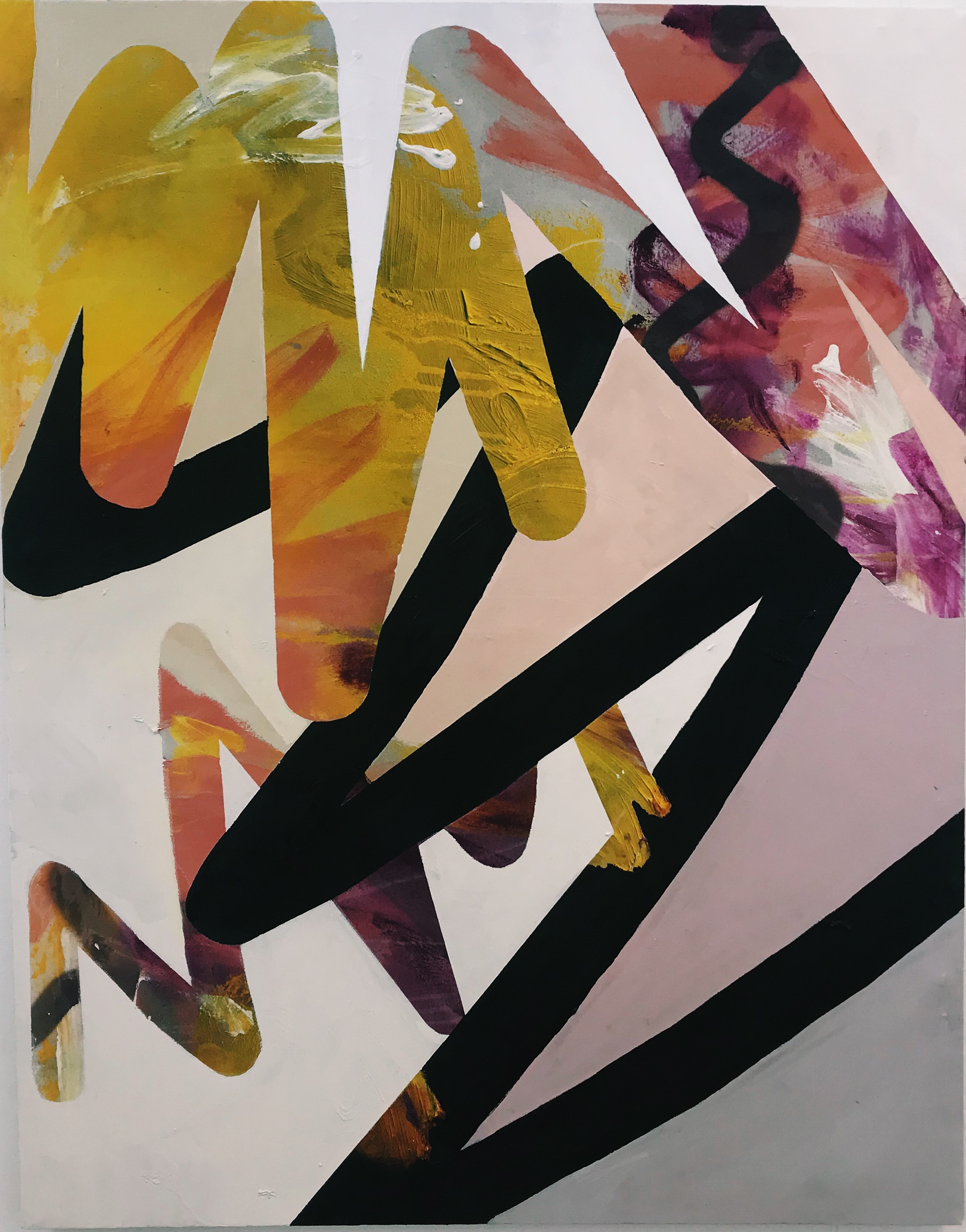 Honorable Mention
My work explores the practice of painting in the digital age, based on the combination and interweaving of digital and analogue practices. The work aims to challenge how abstract painting can be pursued when this narrative - as a consequence of technology - can be faked or non-assignable. The canvas - and the analog process of the painters' hand - references the computer screen and the digital touch. Compositions are informed by methods that ask the viewer to engage with and question the marks made on the surface, utilising both manual and digital techniques. Multiple painterly techniques and a diverse matter of materials are entwined to produce imagery that asks us to appreciate the real layers within a painting in a time when we are confronted and consumed by the ruling of screens.
Honorable Mention
Kelly M. Coffey is a creative in the industries of photography and craft beer brewing. Originally from New York City, Kelly has found inspiration from her travels around the world capturing authentic street scenes and soulful people in their present moments. Her work has been exhibited in print + digital formats in New York's café's, publications, breweries, and art galleries. Kelly's Artist C.V. and work can be seen at www.vedhead.com.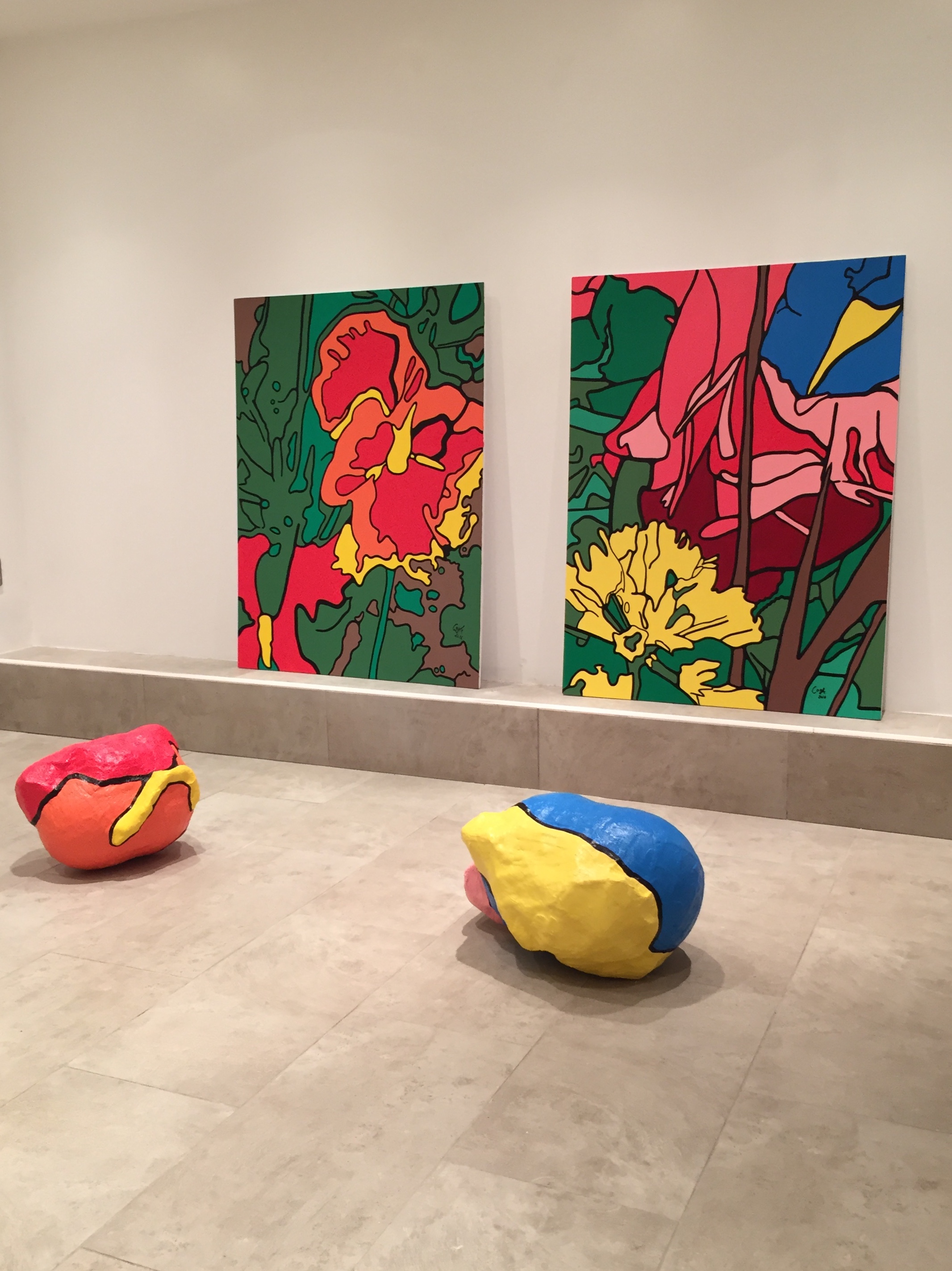 Honorable Mention
Coyle has been working within art for over 20 years and been featured in many art magazines and online platforms. Her abstract work questions the ideas of what can be considered a painting? How abstract painting is evolving within the art world? And not only how have art genre's developed in history but how artists can still work on progressing the initial ideas within different art practices to create something of their own. In recent years this project branched into installation work and in 2018 the individual pieces received a special recognition and an award for excellence from Florida art gallery LightSpaceTime. She is currently based in London, United Kingdom.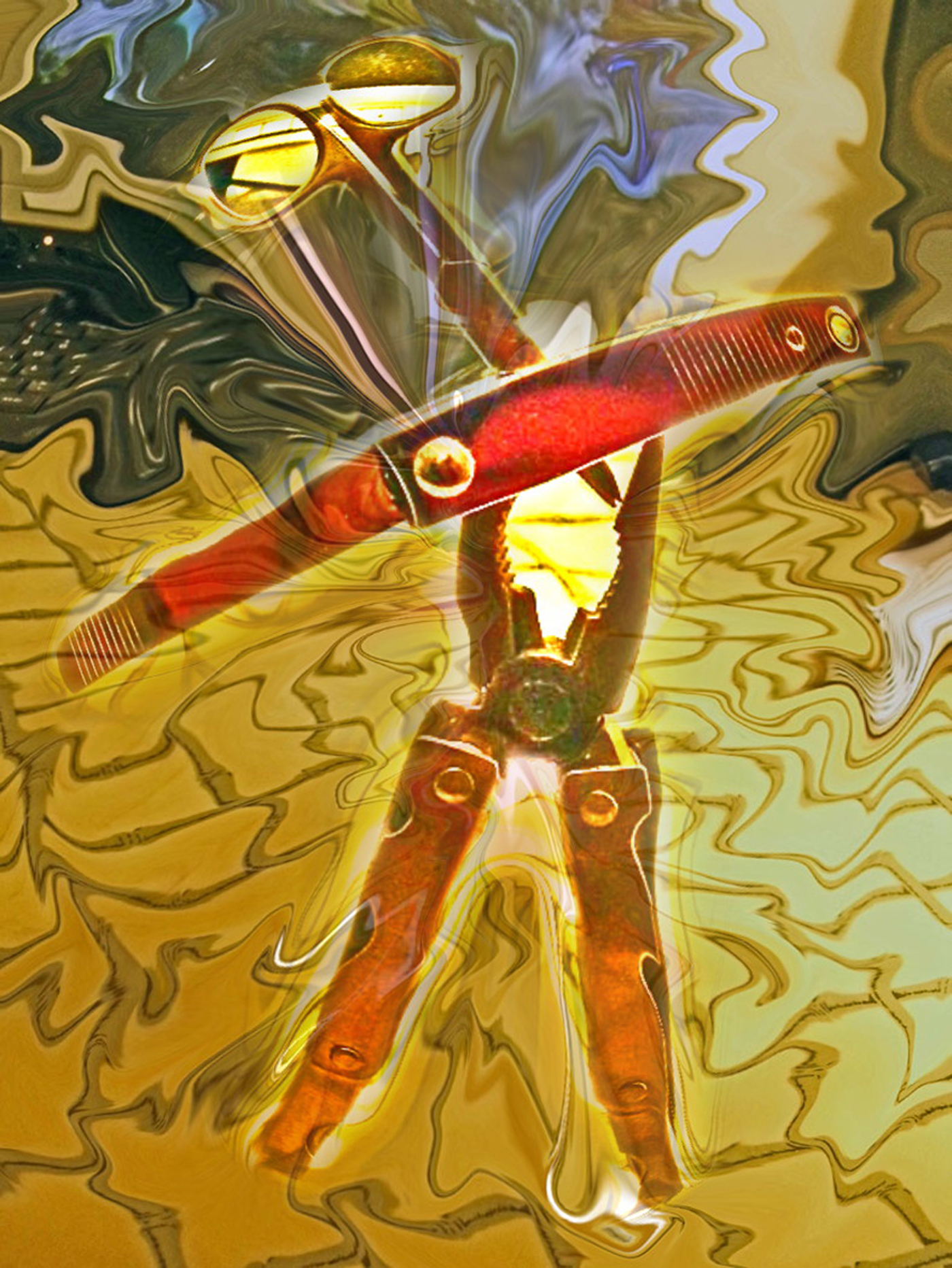 Honorable Mention
Born in the UK Michael spent fifteen years living in Israel. It was only in 2000 when he joined the Tel Aviv Camera Club that he took photography more seriously, culminating in four solo exhibitions and TACC group exhibitions. During 2003 to 2004, Michael helped set up of Ventures Group of Song-writers, Poets, Artists and Photographers which was a group that mixed artistic outputs for various products and became the group Publicity Secretary. In January 2005, he returned to London and joined the Isle of Wight Photographic Society and the Hampstead Photographic Society and went on to serve the HPS as Programme & Publicity Secretary. During this time, he initiated the HPS Newsletter which he continues to edit. Michael has had numerous solo exhibitions and had acceptances in various group exhibitions including the Royal Academy Summer Exhibition in 2016 as well as in various international salons of photography. His work can be described as either documentary or artistic deciding which style to use depending upon the end-use of the image.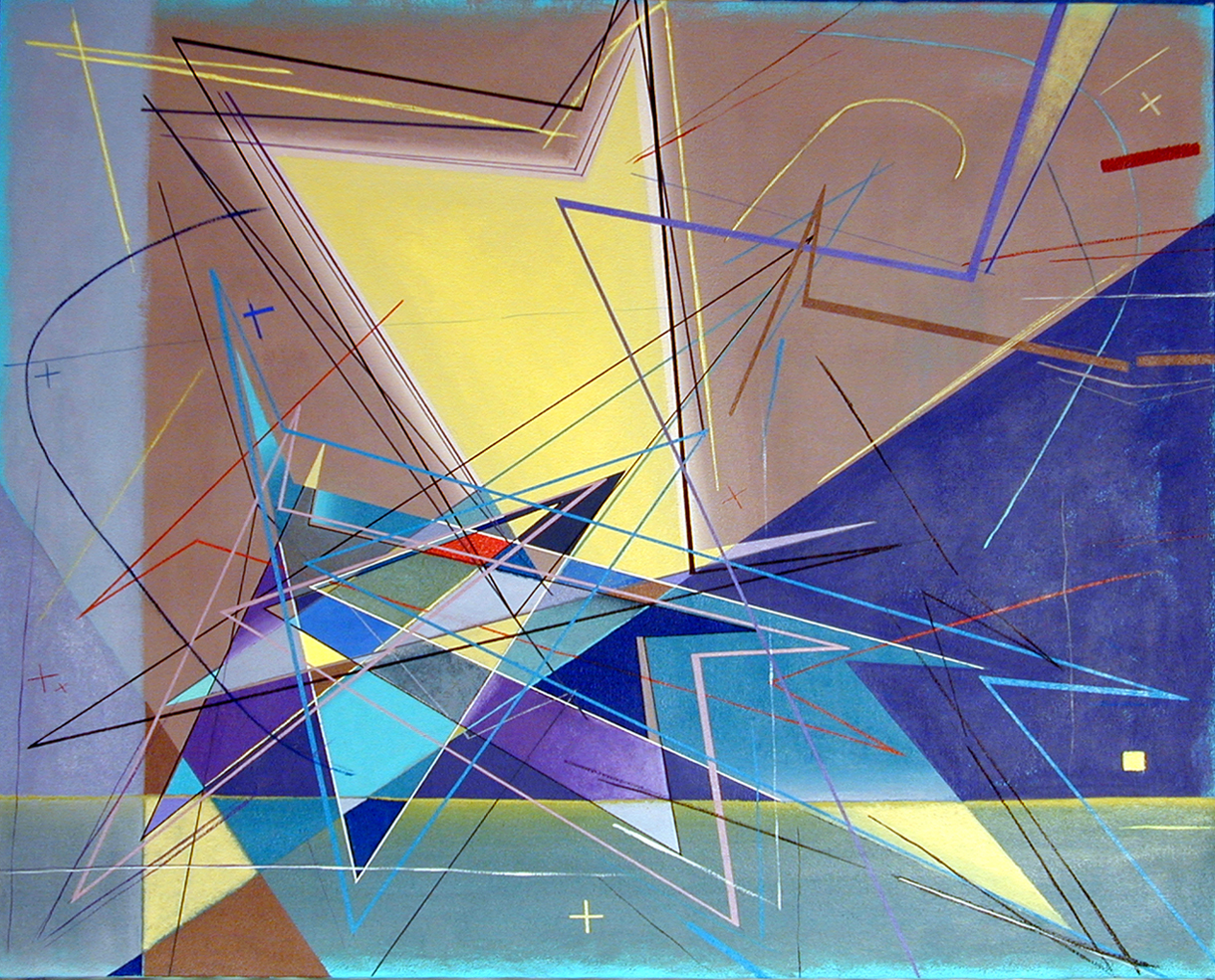 Honorable Mention
Professionally trained and practicing as an architect, I am inspired by physics, mathematics and geometry to produce abstract art characterized by dynamic, angular geometries, contrasting shapes, overlapping polychromatic polygons, vibrant colors, sharp lines, and graphics elements, derived from the application of mathematical formulas and geometric principles, it expresses concepts like speed, movement, energy, reflecting the changing, unstable characteristics of nature, as well as the fragmentation, uncertainty and undeterminability of life.
Honorable Mention
At the age of six Carlos Marcelo Lorenzana Montoya along with his family emigrated from Guatemala to Chicago, where he currently resides. At the age of thirteen; Carlos, discovered Street Art, using concrete and steel as his canvas. During his youth he defined his own concept of art to convey his ideas. After attending Robert Morris College, where he obtained an Associate's degree in Graphic Design; and followed by his continued education at Illinois Institute of Art in Chicago, his art began to branch out into new directions. Over the years, Carlos has developed an interest in ancient civilizations, ancient religions, the origins of humanity, mythology, spirituality and the exploration of one's consciousness through meditation. His Paintings help him develop an understanding of how all things are connected through the web of consciousness. Carlos aspires to make art that people can reflect upon and also open their minds to new possibilities. Namely the search for spirituality and a connection to the general consciousness, through a more abstract approach.
Email Carlos at cmlm21@gmail.com
Honorable Mention
Eric examines the direct connection between what is happening in the larger macro environment, and what is happening on the micro level. The natural world includes our relationship to the planet…everything we have is derived from it: our food, water, life, and social connections. Each subject provides new opportunities for exploration and reveals complex, vibrant, and often surprising micro-landscapes. These tiny mineral and rock structures are literally the building blocks for everything around us– they play a major part in how we relate with the world in which we live.
Honorable Mention
A local artist in South Jersey who is just trying to make better work today than I did yesterday.
Email James at jamesisbald80@gmail.com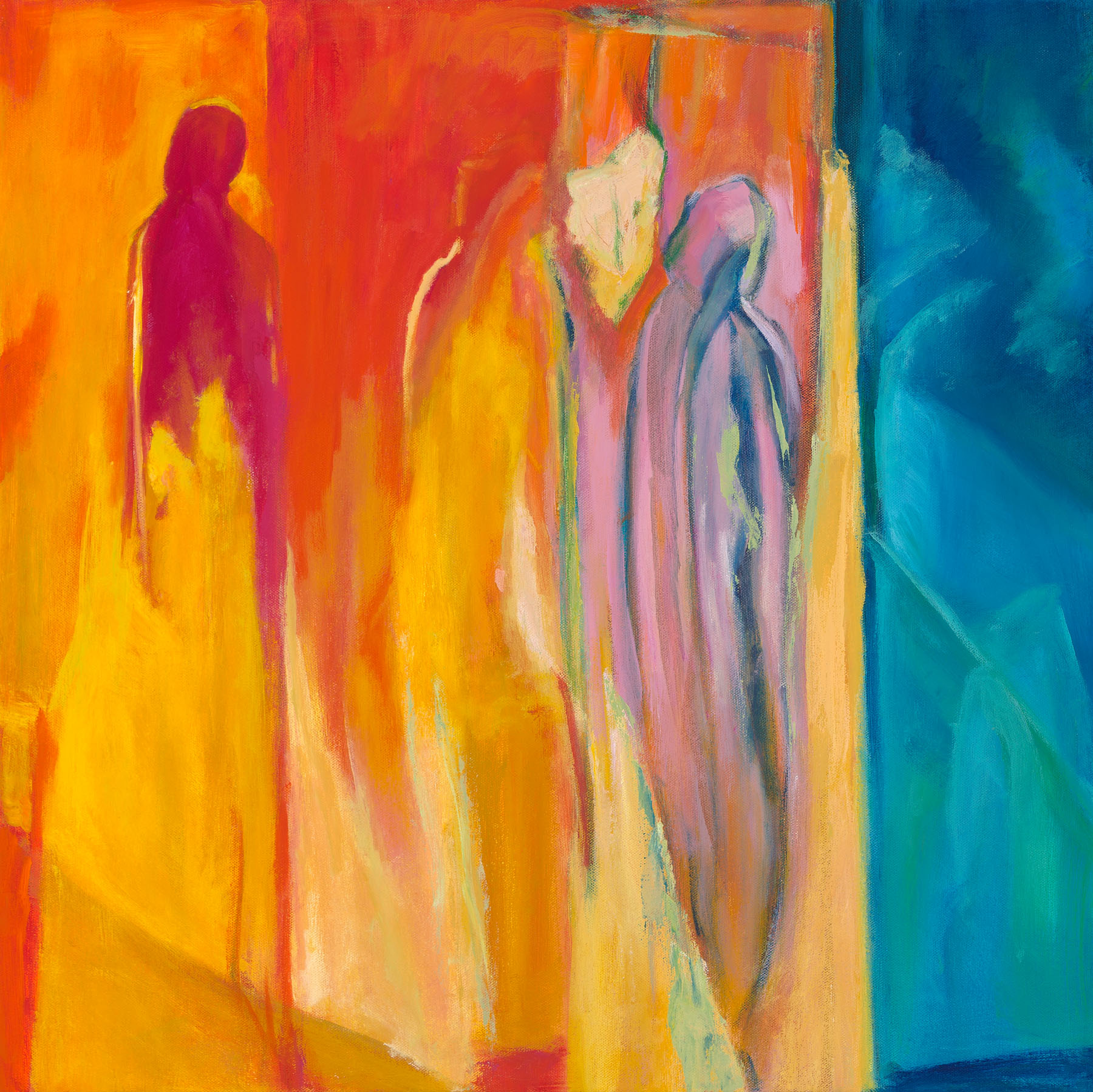 Honorable Mention
Vasu has been painting for last six years by attending workshops and classes at local art center. She likes to paint representational and/or abstracted subjects from humanity and nature. She uses acrylic, oil or mixed media including charcoal. She is a strong advocate for human rights, specially women's. This passion inspired her to do a solo show depicting roles of women at various stages of life in different capacities.
Vasu enjoys painting animals, specially wild ones. Her animals are colorful and full of life. Some of these ideas have emerged during her travels having captured a few of the moments herself which she transcribes into her paintings.
She also likes to explore newer horizons using color, texture and their relationship by experimenting further using processes of glazing, sanding, adding and subtracting in the background and in the subject itself. It is a true joy to see these characters unfold a new story.
She has won several prizes in juried shows.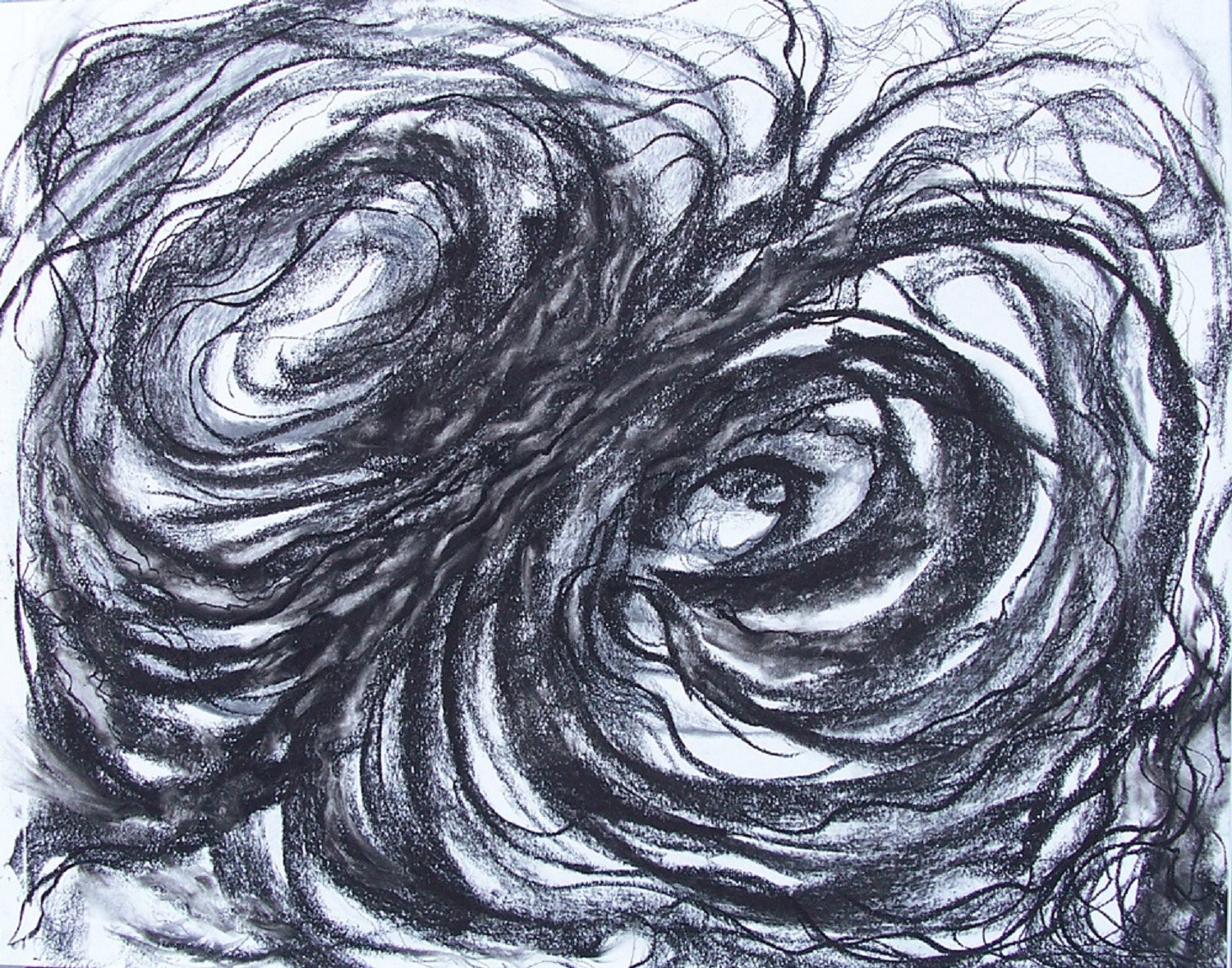 Honorable Mention
I think art should change the world, and the value of such an endeavor goes without question. Yet, the energy and liberation associated with creating spontaneous imagery is just as noble an undertaking. I am intrigued by mixed media and challenged by abstract forms. In addition to a free and loose approach to line, form, and/or color, I often explore and experiment with additives, cutting, and attaching objects to the canvas. I am often inspired by things I see on TV. I am delighted with the mere notion that reality TV serves as impetus for art. However, more often than not, my own reality becomes the subject of my work―expelling my darkest fears, revealing pent up frustrations, or releasing my deepest hopes.